Huggies® Baby Wipes
We love your skin
That's why we are obsessed with keeping it clean, healthy and soft.
You see baby, you have delicate skin. That's what inspired us to make our wipes as kind and as gentle as a loving hug. And that's what makes us the world's #1 branded baby wipes*. By the way, that's kind of a big deal.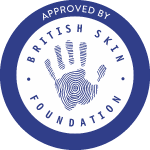 Why Huggies® Baby Wipes?
Made with skin loving natural fibres
Gently clean and protect baby's delicate skin
Safe for newborns from the very first day
Approved by the British Skin Foundation
*Source: Euromonitor International Limited; Tissue and Hygiene 2021ed, retail value RSP 2020 data